Black Lives Matter Solidarity Fund to help groups fund new projects in Nova Scotia
Funds to be distributed throughout the province to organizations that serve Black communities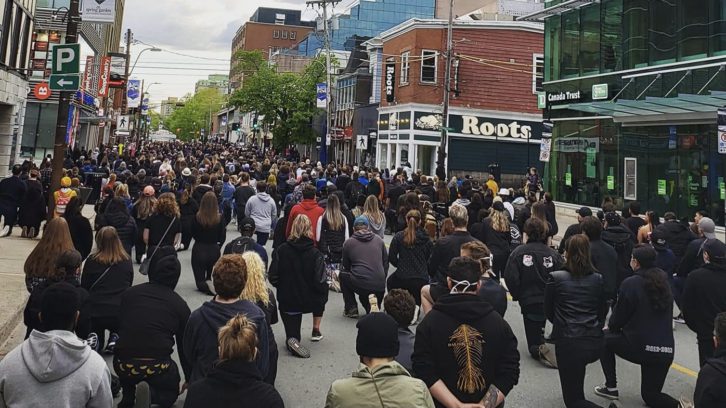 December 11, 2020, 5:57 pm ASTLast Updated: December 13, 2020, 8:30 am
Immense support for the Black Lives Matter Solidarity Fund Nova Scotia has presented the organizers with an unprecedented opportunity for African Nova Scotians to invest in projects in their own communities.
The GoFundMe page was created in March by Rachel Zellars, Lynn Jones, Twila Grosse, and El Jones — community organizers, activists and scholars — in March to help Black community members in Nova Scotia affected by COVID-19. The plan was to give one-time stipends of $100 to people who needed it.
The initial goal was to raise $10,000. When they stopped accepting donations a few months ago, the fund stood at more than $300,000.
"It was simply not viable to do individual transfers," Zellars, a professor of social justice and community studies at Saint Mary's University, told The Signal.
Since July, the group has been busy distributing the stipends. Zellars said there were hundreds of applications to sort through and verify, email addresses that bounced back, recipients asking for cheques instead, and other things that came up.
Overall, she said, 500 stipends have gone out to community members around the province.
Now, the team plans to reach out to community organizations around the province and give them "a lump sum of money" to manage specific projects in their community, Zellars said. There are still details to figure out, but some of these organizations could include churches or community groups. More information is expected in the coming weeks.
"We have created together — and together I mean our team of four and Nova Scotia more broadly — a new funding model in the fashion of a mutual aid fund. And I don't think that folks who gave into the fund nor community members understand the significance of giving $300,000 … to a mutual aid fund," Zellars said.
She described a mutual aid fund as a direct transfer of money to serve an immediate need and a community "without all of the red tape, whether that be reporting to government agencies or reporting to large foundations."
The idea of mutual aid is not new. On often cited historic example is the free breakfast program provided by the Black Panthers in the late 1960s. Other examples of mutual aid include a self-sustained community that is created during a protest, such as those during the Occupy movement around a decade ago.
There are almost 50 historical Black communities in Nova Scotia. Zellars said the funds will be divided around the province, based on the locations of those communities, to ensure fairness.
When asked about the success of the fund, Zellars is "both grateful and heartbroken."
"Grateful because, you know, for all of the obvious reasons. Heartbroken because it took Black death and the massive witnessing of Black death to move people to reach into their pockets to that degree. That's absolutely devastating," she said.
At the end of May, the killing of George Floyd, a Black man in Minneapolis, by a white police officer, started an unprecedented wave of demonstrations across the world against racism and police violence. On June 1, thousands of people gathered on Spring Garden Road in Halifax.
Zellars is hopeful. To her, the fund provides a rare opportunity that is centred on community.
This mutual aid fund, she said, allows "important foundations of accountability, sound accounting, trust, access, and respect — all of those things that are so important to what it means to give and receive in a donation capacity are met within our project but through a profoundly different relationship model. One that is truly community based."
Correction: Dec. 13, 2020: An earlier version of this story contained wrong information on how the funds will be distributed in the province.
Have a story idea? Let us know