Urban Farming
Common Roots proposes multiple garden plots around Halifax
Regional council to decide on relocation plan for urban farm
November 15, 2018, 4:55 pm ASTLast Updated: November 15, 2018, 4:56 pm
Common Roots Urban Farm is looking to the Halifax Regional Municipality to help them grow.
The two-acre urban farm has been next to QEII Health Sciences Centre on Robie Street for seven years, but a new development will soon take over the property.
Jayme Melrose, member of the farm's advisory committee, made three requests for space to the Community Planning and Economic Development Standing Committee on Thursday.
"We have been offered many interim land uses, some pretty interesting and exciting spaces, but we are looking for a space that can be long term or longish term that can really be a strong headquarters for us," said Melrose.
She said another place on the Halifax Common is an ideal location because of the close proximity.
"I can't help but ask, it sure would be a lovely site to get and we could move by wheelbarrow," she said. "Wouldn't that be a lovely parade?"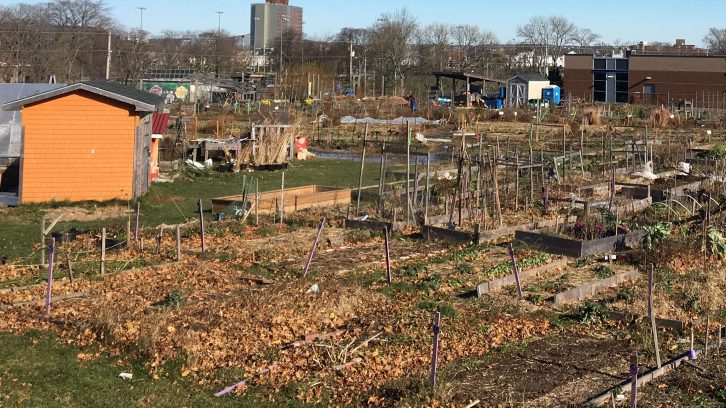 Melrose said the move is estimated to cost $60,000, and they've already raised $10,000 through a crowdfunding campaign. She is hoping the HRM could provide vehicles and people to dig when they move in April.
She also wants HRM to help find spots for smaller community garden plots. Out of 200 plots, about 40 would go to the new location and the Salvation Army in Fairview may take 70 of them. This leaves about 90 without a home.
Melrose said she would love for the plots to be kept on the peninsula so current users can still use the space.
"If we could keep some of those community garden plots in that neighbourhood that would be great for the community, I think," said Melrose.
During the presentation, Coun. Waye Mason questioned if there was enough money in the budget to help with the move. However, he supports the farm and believes the Common would be the best place for it.
"I think they do great work and are very passionate about the users of the farm, saving the farm, and helping the farm," said Mason.
Coun. Steve Streatch, who's from a farming family, also showed support.
"I just wish Musquodoboit Valley soils and the conditions that we have were closer to where you want to do your farming because I could see a great opportunity," said Streatch, who represents Waverley-Fall River-Musquodoboit Valley.
The committee asked for a staff report on the relocation and help from the HRM. Once finished, the report will be presented to regional council for a decision.
Have a story idea? Let us know