Development
'Controlled blasting' to make way for The Keep
Construction of new Quinpool condo to begin with a bang. Literally.
February 12, 2016, 12:56 am ASTLast Updated: February 12, 2016, 1:46 am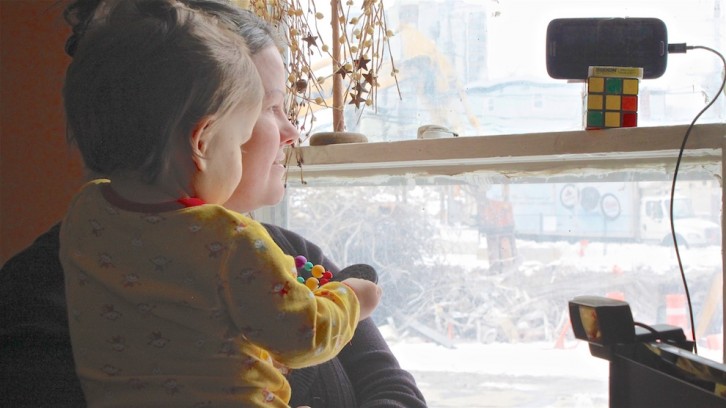 She would sleep with a pillow over her head, but Christy Bojarski has to be able to hear the baby monitor.
With commercial demolition and excavation going on right next door, sleep-ins for the Bojarskis have become a thing of the past. Young Sebastian is awake at the first sound of the backhoes firing up for the day.
"We did sign up for it: we knew a building was coming down and one was going up. But it has been really difficult with his napping and sleeping," she says. "You can hear it as though it's happening inside the house."
Bojarski lives on the ground floor of a house on Pepperell Street. It is adjacent to a commercial lot at the corner of Vernon Street and Quinpool Road being developed into The Keep, an eight-storey condominium zoned for residential and commercial use.
The previous building has been demolished and the project is now getting ready to begin blasting into the hard shale below.
The developers estimate that it will be ready for occupants by spring 2018.
The construction site borders a residential neighbourhood on one side and a main commercial thoroughfare on the other, with a 12-storey apartment high-rise filled primarily with students across the street.
Digging in
The previous building has been removed from the lot, but the developers are now getting ready to dig down to create footings for the building.
In Nova Scotia, that's easier said than done.
"This is very, very hard shale. You can jackhammer about eight to 10 feet down, but then the rock gets fairly solid," says Ron Smith, the prime architect for The Keep.
"There are fissures in the rock for about five to 10 feet: you can hammer that," Smith says. "Once you get down below that, you get into controlled blasting."
The Keep has plans to create underground parking for its residents, and Smith says the excavators will need to blast out the shale to a depth of at least 20 feet below the sidewalk level.
Blasting by-law
Residents of the surrounding neighbourhood were issued a letter on Feb. 5, stating that Dexter Construction would begin blasting as soon as Feb. 10 and last "approximately one month."
The letter states that the "blasting operations will be noticeable to occupants of nearby buildings," but that all blasting will be done in compliance with HRM Blasting Bylaw B-600.
The bylaw states that blasting can only be done during the daylight hours of the work week, and sets out minimum safety radiuses and public notification requirements.
But because Bojarksi lives so close, she got more than a letter.
"A guy came and walked all through the house and took footage of all the walls, pictures and that sort of thing," she says. "They did it so that if there's damage, they'll be able to compare it and compensate us for it."
But Ron Smith says blasting is much safer than people usually think.
"Today's blasts are much more controlled [than they used to be], they use smaller holes and a lot more of them," he says. "It's very professional."
He says residents will hear an air horn right before the blast, and another just after. He says in many cases, people find the air horn louder than the blast itself.
"If you had a truck driving past your place, or a train, generally there would be about an equal amount of rumbling," says Smith.
He says blasting is used quite a bit in Nova Scotia because it allows for a better footing and "it's a lot easier on the machines."
Smith isn't sure exactly when the blasting will begin, but until it does, Bojarski can only imagine what it will be like.
"You remember Mary Poppins? Where their next door neighbors had that cannon, and everyone knew when it went off to go grab the china and the picture frames and stuff," she says. "I think that's going to be us."
Have a story idea? Let us know