Dalhousie debaters to compete at international competition
250 teams to meet at World University Debating Championships in Thailand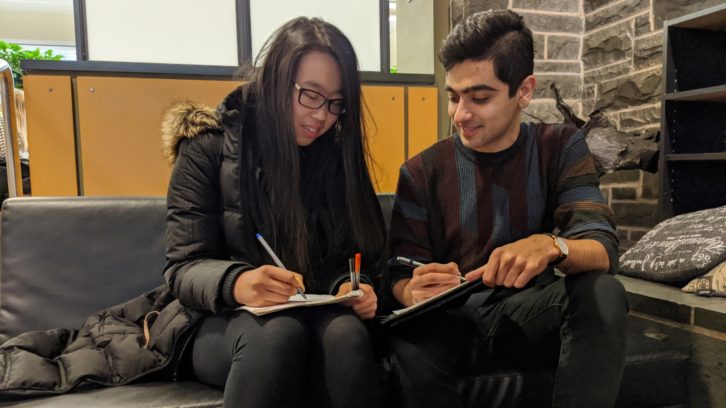 December 3, 2019, 10:45 am ASTLast Updated: December 4, 2019, 3:51 pm
Kate He has been training for an international competition by reading the news and watching documentaries.
She and her teammate Faris Kapra are heading to Thailand later this month to compete at the 40th annual World University Debating Championships.
Kapra and He are members of Sodales, the debate society at Dalhousie University and the University of King's College.
"Ever since I started debating, I thought to myself, I want to be on that world stage one day," said He.
She is in her second year at Dalhousie and has been debating competitively since high school.
On Dec. 26, 250 teams from 212 universities around the world will gather at Assumption University Suvarnabhumi Campus in Thailand for the 10-day competition.
"I'm really excited to see the world-class debaters," said Kapra, the president of Sodales.
"I don't expect us to make it to the finals — I mean, we'll try our hardest — but regardless, I'm very excited to see the people who do and how they handle the same topics that we are going to be asked to handle."
The last time a Canadian team won was in 2006.
The pair have been practising for four hours every week and spending their spare time researching current affairs and international issues.
They also recently competed at the British Parliamentary Championships in Montreal.
"That was a really good experience because many of the teams there are world-calibre," said Kapra.
Kapra and He have received no outside funding and are footing the bill themselves to attend the competition. The flights alone cost $3,000, according to He.
Despite all of the preparation, they won't know exactly what they'll be debating until the tournament begins.
"We're pretty much going in blind," said He.
In each round of the competition, debaters will have 15 minutes to prepare a seven-minute argument about a topic revealed to them at the start of the round.
"Either everything we've studied will show up in the topics or nothing will," said Kapra. "That's honestly my favourite part about debate: the fact that you're completely relying on your pure critical thinking and logical capacity."
Have a story idea? Let us know