Entertainment
Halifax Circus performers show off skills
Weekend showcase, Light and Dark, featured fresh new acts
December 6, 2016, 12:26 pm ASTLast Updated: December 6, 2016, 11:00 pm
When Mike Hirschbach first walked into the building beside St. Matthew's Church on Barrington Street 11 years ago, it was an empty gymnasium. Since then he's hung a trapeze from the ceiling, silks from the beams and started the Halifax Circus.
On Saturday and Sunday, the Circus performed a work-in-progress showcase, Light & Dark, that featured 11 acts.
"What happened over the next five years as I kept doing this work, (is that) other circus people would find me and would ask if I could train them," said Hirschbach, who as been performing for nearly 35 years. On the weekend, he did a juggling act and a diablo, a Chinese yo-yo act, in the show.
Hirschbach said the Circus has a lot of talent, including some professionals.
"People say, 'I had no idea circus skills of this calibre existed in this city,'" he said.
The Circus also trains new performers. Zanthia Berube began riding the unicycle in Grade 5 when the Circus came to her gym class. Five years later, she can ride backwards, jump and skip rope on the unicycle.
"It took me at least a good six months of two hours every day," said Berube.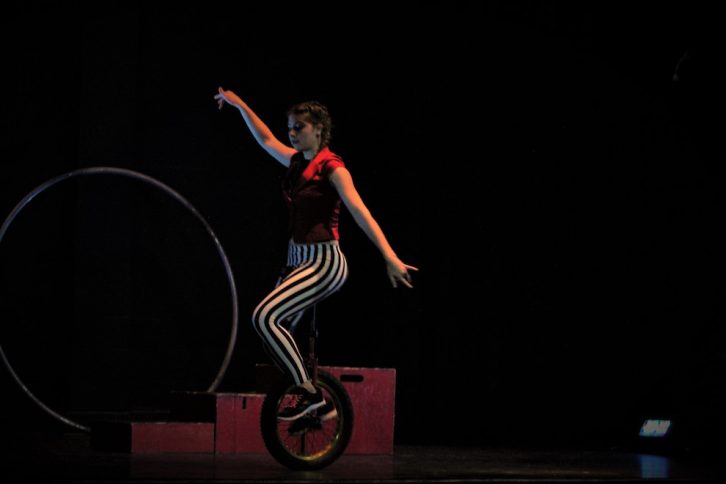 However, Berube said that joining the circus is not what she thought it would be.
"I was very young when I joined, so I thought that there would be stereotypical (circus) things," she said. "But now I've grown up with it and realize that we're like one big family here."
Kristin Langille has been involved with Halifax Circus as their head of aerial since 2009 and has been doing aerial performances for over 10 years.
Langille said one of the hardest parts of aerial is experimenting.
"We're actually trying things for the first time in front of an audience," she said.

Langille's silks performance with her partner, Jane, tested out a new M-shape silk formation. The pair also made a last-minute switch from low-stretch fabric to super-stretch fabric.
"Everyone works really hard and everyone roots for each other. We call it circus family," Langille said. "I teach probably 10 classes a week; I keep on gravitating back here and taking more work."
The Circus is run by a core group of about 20 volunteers, said Alex Smith, who teaches handstand classes. Smith said there are probably 45 to 50 members, including students.
"The hardest part is trying to balance having a normal social life outside of circus life, along with a lot of training," Smith said. He performed a solo canes routine in the showcase, as well as a partnered acrobatic act.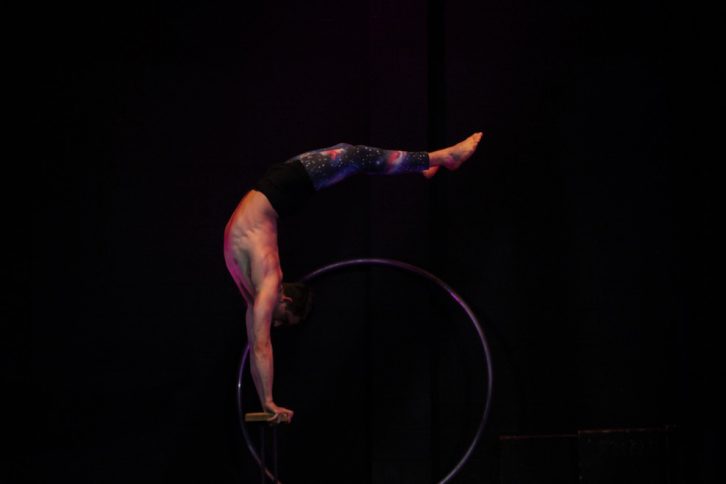 Smith said that most people at the Circus have day jobs, but the performance lets "everyone come together for a common labour of love."
After the show, Hirschbach reflected on how far the performers have come.
"Most of the people that you saw here tonight walked in this door at some point and just said, 'I want to learn how to do that,'" he said.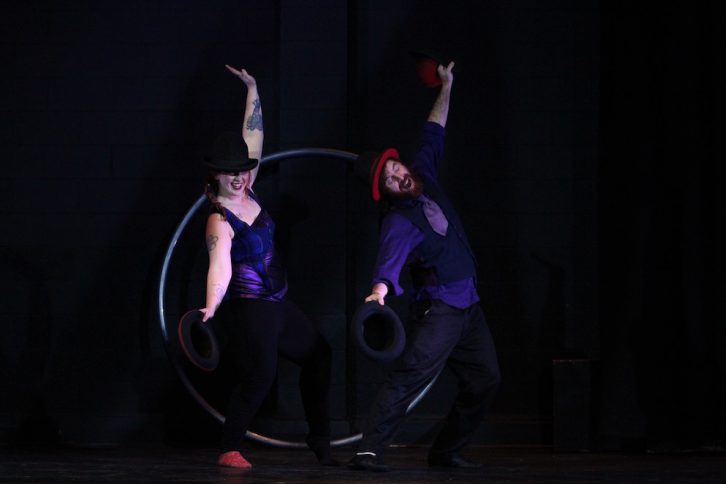 "It's really a matter of dedication, being passionate about it and not giving up when it's difficult because it's guaranteed to be difficult at some point," he said.
Have a story idea? Let us know