Escape Games
Halifax now home to four room escape games
Room escape games are a popular trend, but will they stick?
March 14, 2016, 10:25 pm ADTLast Updated: March 15, 2016, 12:04 pm
Would you pay someone to lock you in a room?
According to some new businesses popping up, many Haligonians are saying yes.
The Halifax region is now home to four live room escape games, a current entertainment trend.
Participants play by getting locked in a room with a group of teammates. They have to follow clues and solve puzzles to escape the room in a set amount of time.
"It's a good challenge, lots of fun, a good way to communicate and hang out with people instead of everybody just sitting around staring at their phones," says Kevin Cusack, 29, who's done a few escape rooms in Halifax.
"You almost feel like you really are trapped in a room, and if you don't work together you're going to lose."
Halifax's new activity
Trapped, the newest room escape game in Halifax, is part of a chain that started in Toronto, then expanded to Montreal. Colin Harrison, an employee, said they also have plans to move out west.
He says he's glad they came to Halifax.
"It's a growing trend. It's something new, and lots of people aren't aware of it," he said. "I think it's great that it's growing in Halifax especially, because it's giving people options of where they'd like to spend money to do this activity."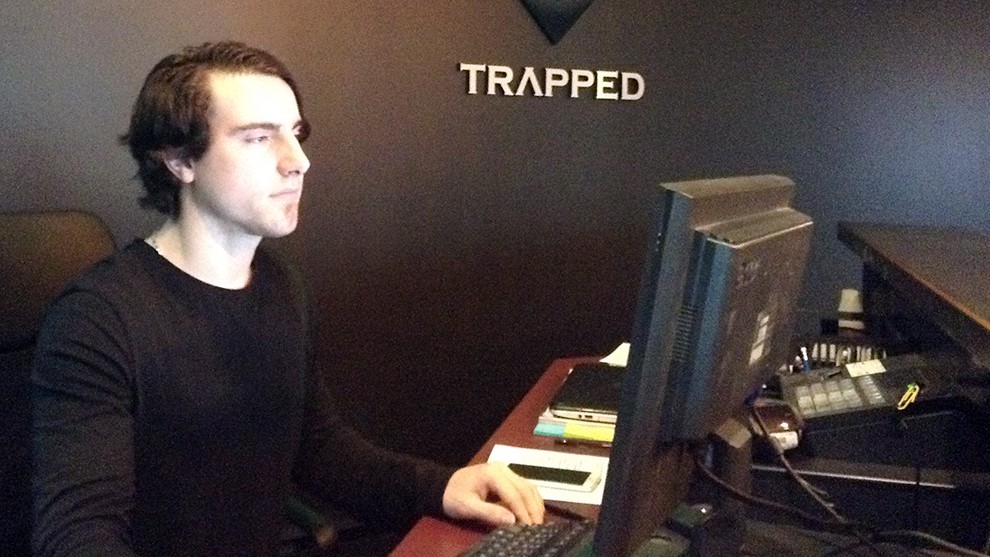 The first live room escape game in Halifax, the Great Escape, opened in 2014. Owner Dimo Georgakakos read about the unique activity online and thought it would be something people from Halifax could get into.
"When (people) go out, there's bars, going to a restaurant, going to a café, going bowling… it just gives people something else to do, and it's more cerebral. People have to use their brains a little bit," says Georgakakos.
The history
Scott Nicholson, professor of game design at Wilfrid Laurier University in Brantford, Ont., studied the topic extensively in his 2015 survey of escape room games.
He likens them to other group activities like laser tag and paintball, where players are expected to work together as a team towards a common goal.
These games first emerged in Asia about nine years ago, then started gaining popularity in the early 2010s. They then quickly spread to Europe, Australia and North America.
Canada got its first room escape game in Toronto in 2013.  According to the escape room directory, there are now more than 100 in the country.
The number of new room escape games in Canada peaked in October 2014, and they're continuing to pop up around the country.
Nicholson says it's not going to last.
He says business owners in Asia are reporting that the market is becoming oversaturated, and that we aren't far behind.
"It will end up being just like all these other facilities," says Nicholson, "like paintball and bowling and laser tag. There will end up being one or two of these facilities in a community, and the rest will die out."
Kelsey Keddy, one of the owners of Captured Escape Rooms, is more optimistic. She says these businesses tend to bring back regular customers, so the more the merrier.
"We have amazing customers, and so many of them come back again and again, so we really start to develop relationships with them," she says.
"I have a place to go and play some escape games, and also our customers are excited because there's more opportunities for them."
Have a story idea? Let us know