Tourism
Limited – but changing – options for backpackers
Travellers on a budget often choose between two hostels in the city, or sometimes opt for a stranger's couch
October 16, 2015, 3:10 pm ADTLast Updated: November 18, 2015, 3:33 pm
There are only 106 hostel beds available in the city in Halifax. During the summer months, the phone line runs hot between the city's only two hostels as staff try to find cheap beds for guests. HI Halifax, located on Barrington Street, and Backpackers Hostel Halifax on Gottingen Street are the city's only two hostels and are booked full from July-September.
"If we could auction off the couches, [in the summer] people would probably sleep on them," said Steph Walker, an Australian employee at Halifax Backpackers.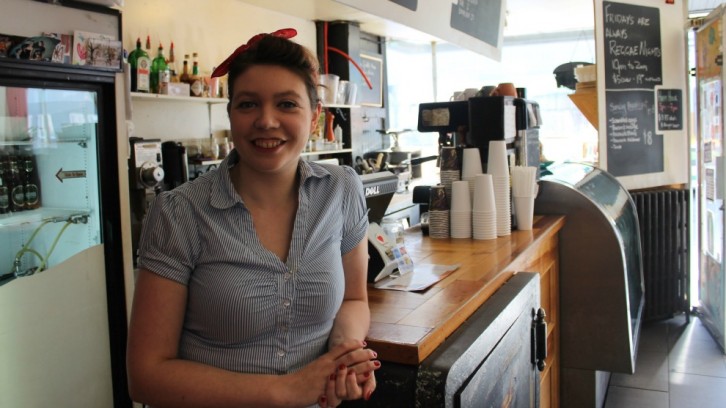 HI Hostel has a total of 75 beds, and Halifax Backpackers has 31. As the largest city on the Atlantic Coast, Halifax is a popular tourist destination, in the summer months especially, and during this season the demand outstrips capacity at hostels. But expansion could be a risky business venture, with the growing popularity of online services, such as Airbnb and Couchsurfing, offering cheap-to-free beds in residential homes.
Between the two hostels in the city, hostel-goers can rent a bed for between $20-35 per night in a shared dorm room. Prices go up for private rooms, which are almost always full, according to the hostels' staff.
Neither hostel has an age limit; guests of any age are welcome. However, both hostels do have a "no locals" policy, meaning that no one with an identification card that lists an address in the HRM is able to stay there. This is pretty standard for hostels worldwide, said Walker.
During the bustling months of July, August and September, the hostels host mainly Canadians and international travellers, usually from Germany, Australia and the United States.
Currently, business for the hostels is slowing down as the tourist season begins to unwind. This is a good thing, because it gives the hostels some time to "recharge their batteries," say employees at HI Hostel.
Despite the summertime demand, HI Hostel director Shane Pizzariello doubts there is room in the city for another hostel. Pizzariello is the executive director for the Atlantic region of the Canadian branch of Hostelling International.
"I think they would have a hard time making it," he said.
A reason may be that alternatives exist at no cost.
Other avenues
Another option for travellers within the city looking for cheap accommodation is to stay on strangers' couches — for free.
Marta Podvoltskaya, a Halifax resident originally from Russia, has been offering her couch to strangers for years. Podvoltskaya frequently has a new friend in her home, thanks to an online service called Couchsurfing, which connects travellers with available hosts.
With a simple search on the website, a "surfer" has access to dozens of couch options within the HRM.
What do the hosts get out of it? The experience.
"It's not just for them, it's for me too," said Podvoltskaya.
Podvoltskaya started hosting travellers, mostly between 18 and 25, on her couch in 2010 when she moved from Russia to Canada and loved it instantly. She took a break from hosting while she had a roommate, but started doing it again this year. She has had nothing but positive experiences, she said.
"I think it's very important to do that, you know? We have so much of everything. Why not share that? It's nothing, it's just a couch," she said.
An avid traveller herself, Podvoltkaya said hosting backpackers is a way of being culturally stimulated while she is in one city and saving money. Though she works most days, she enjoys spending time with the people she is hosting when she can.
Podvoltkaya likes taking people out to "show them the city," to the Halifax Seaport Farmers' Market or for a beer in the North End.
"Really, there's nothing better than meeting people," said Podvoltkaya.
She worked at HI Halifax for six months before switching to another job in the hotel industry. She agrees there is not a demand for another cheap traveller accommodation in the city, even given the busy summer months.
But she does wish there were more young backpackers coming to Halifax year-round.
Have a story idea? Let us know