Business
N.S. government initiative boosts student entrepreneurship
Nova Scotia Sandbox Project showing promise at its midpoint, committee hears
January 31, 2016, 10:31 am ASTLast Updated: February 1, 2016, 12:13 pm
The province's efforts to foster the entrepreneurial spirit in post-secondary students has generated 26 startup companies and involved over 1,800 students, MLAs heard Thursday.
In his presentation, Duff Montgomerie, the deputy minister of Labour and Advanced Education, said, "I've been in [many] different departments[…] [It's] the best use of tax dollars of any program I've been involved with. It's just amazing."
In 2013, the Nova Scotia Community College and the province's universities launched the Nova Scotia Sandbox Project.
Thursday marked the pilot project's halfway point. Representatives from the Nova Scotia Department of Labour and Advanced Education gave a presentation to the legislature's Human Resources Committee.
'Sandboxes' are collaborative spaces where students are given opportunities and resources to develop their original ideas for businesses and social enterprises. Post-secondary institutions and local business partners provide support to encourage the student innovations.
Grant Wells is the project manager of Shiftkey Labs, the sandbox focused on information and communications technology. He wants Shiftkey to be an entry point for students to enter the business world.
"When you're new to the game it's either intimidating or confusing. […] We like to position ourselves as the spot where you can come in," said Wells.
Cape Breton company Sandcastle Apps got its start at Shiftkey Labs.
"Very pleased to say that they worked here for about six months […] and they ended up launching […] an incorporated business," said Wells.
Sandcastle's app, PartyUP, which crowdsources details about local nightlife, went on to win the Spark Cape Breton Innovation Challenge.
Another group is developing an app that will support future sandbox events.
The hope is that Shiftkey will become self-sustaining if "the community and everybody involved […] sees the financial good [and] social good that comes out of it," said Wells.
For the three-year pilot, the provincial government promised $150,000 per year, for each of the six sandboxes.
Each sandbox has a unique area of focus:
ShiftKey Labs – Information and communications technology (MSVU, SMU, NSCAD, NSCC, Volta and located at Dal)
Spark Zone – business, social enterprise (MSVU, NSCAD, NSCC and located by SMU)
Cultiv8 – agricultural innovation (Acadia, NSCC and located at Dal)
Island Sandbox – clean technology, social enterprise (NSCC and located at CBU)
LaunchBox – business (Dal and located at Acadia)
IDEA – product design (NSCAD and located at Dal)
In the first year of the project 650 students participated in the sandbox project. Out of the projects developed, 12 went on to become independent startup companies as well as four operational social enterprises.
Andreas Hart was one of the early successes to go through the IDEA sandbox.
"They supported me with a room and a bit of funding so I could continue […] starting up a business," said Hart.
The business was Hart Surf Co., where he used 3D printing to create custom surfboards.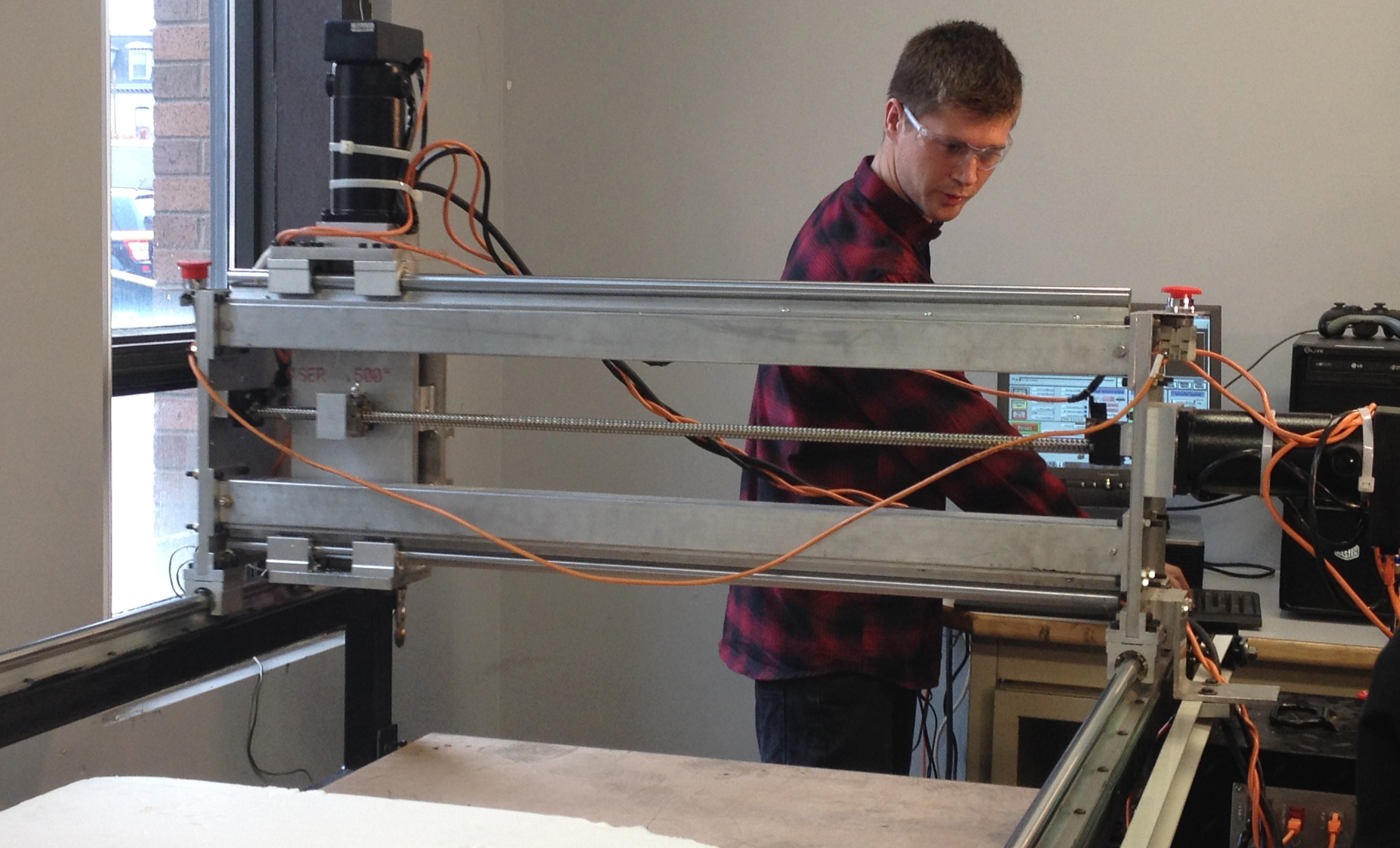 Now, halfway through the second year, 1,200 students have already taken part and an additional 14 startups have been launched.
The sandboxes were intended to become self-sustaining by the end of the three-year period. But with the large response to the project, Labour and Advanced Education would like to extend the pilot to five years.
Senior executive director Ava Czapalay said this would allow the sandboxes to "do more partnering with the private sector and [come] up with models that would help them sustain well beyond the five years."
They would also like to add a seventh sandbox to the project, that would focus on ocean technologies.
Chair of the Human Resources Committee, Liberal MLA Keith Irving, gave his impression of the committee's response to Sandbox Project presentation.
"All the MLAs from all sides of the House were very interested and saw the value of what was happening in the sandboxes," he said.
When asked if he would put his support behind the Sandbox Project, Irving said, "Certainly based based on what I saw at that meeting, I would. For sure."
Have a story idea? Let us know