EASTER
Rabbits abandoned after Easter
Founder of 10,000 Carrots Rabbit Rescue says pet owners need to do more research
March 25, 2016, 12:32 pm ADTLast Updated: March 25, 2016, 10:25 pm
Tammy MacDonald-Flatt estimates that more than 200 domestic rabbits are released into the wild every year in Nova Scotia.
MacDonald-Flatt is the founder of 10,000 Carrots Rabbit Rescue, the only domesticated rabbit rescue in Atlantic Canada. Her organization fosters abandoned domestic rabbits, provides them with needed medical care and tries to find them permanent homes.
Although they get rabbits all year, MacDonald-Flatt says their numbers rise around the spring.
"We get a lot of rabbits right after Easter, and a lot of parks get them dumped outside around the same time," she says.
There are no native rabbit colonies in Nova Scotia. They are often mistaken for hares, which are native animals.
"They won't survive, because they don't have the instincts like a hare," says MacDonald-Flatt. "A hare is born able to sit up and able to get away, their eyes are open and they have all their fur, whereas a domesticated rabbit is born and is blind for two weeks and has no fur."
10,000 Carrots Rabbit Rescue is working to convince people not to abandon rabbits.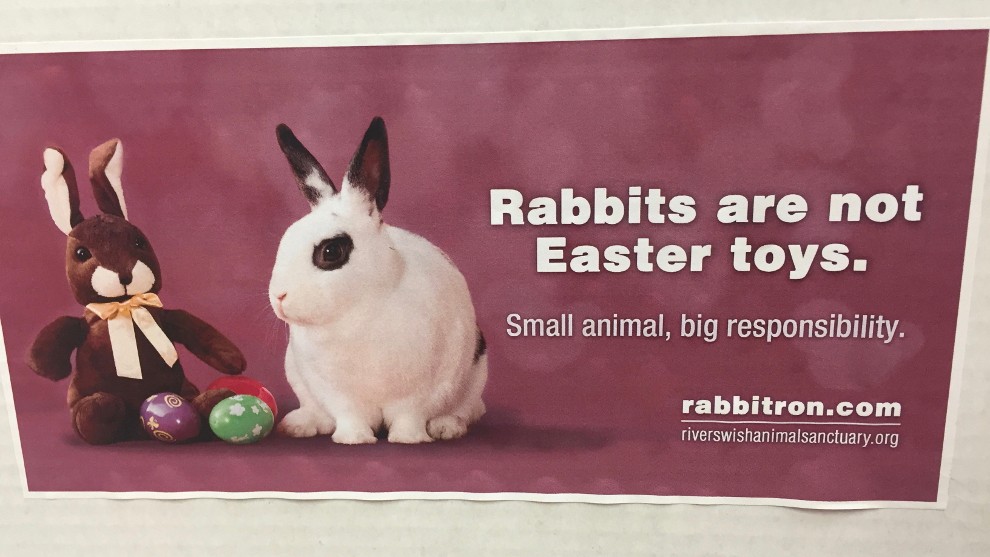 "They're domesticated animals, no different than a dog or a cat," says MacDonald-Flatt.
10,000 Carrots is made up of a team that fosters one or two rabbits each in their personal homes. They're currently fostering 14 across different households.
MacDonald-Flatt recommends that families do their research before adopting. Her organization recommends visiting the website for the United States House Rabbit Society.
MacDonald-Flatt says the reason that rabbits are abandoned is because people don't realize how to care for them.
"The important thing to remember is rabbits are preyed upon animals, they're naturally shy and they don't like to be picked up, which can be hard for pet owners," she says. "We're trying to inform people how to care for their rabbit, how to get down on the floor and pet them, and then eventually they warm up to you and they're great pets."
Courtney Zylstra of the Nova Scotia SPCA recommends that families consider medical costs before adopting.
"Just like any other animal, rabbits need to be seen by a veterinarian and that can get costly. It's also important to spay or neuter your rabbit," she says. "There also are only a handful of veterinarians that handle small breed animals like that."
Zylstra also recommends that potential owners think about keeping multiple rabbits.
"They're very social creatures and they do like to be kept in pairs, so it's important to consider the gender of your rabbits. You don't want to get a male and a female and end up with a litter of baby bunnies."
Have a story idea? Let us know