This article is more than 7 years old.
Cemeteries
Cemetery service fees increase in Halifax
The city's change in cemetery fees means higher cost for services
3 min read
Dying in Halifax just got pricier.
Regional council approved a motion Tuesday to change cemetery fees in the municipality.
While fees for burials after 4 p.m. on weekdays, and on weekends and holidays are going down, interment and maintenance fees are going up.
A single plot burial with standard interment on a weekday before 4 p.m. will cost nearly $1,200 more than before.
Bonnie Murphy, cemetery administrator for HRM, says this was to ensure the six city-owned cemeteries' costs were balanced with private cemeteries' fees.
"We don't want to be gouging the private sector," Murphy says.
"We don't want our rates to be so below the private sector that everyone is going to come to us … we want to be comparable with them."
Murphy says this is the first time city plot rates have increased since 2010.
[media-credit id=12 align="aligncenter" width="726″]
[/media-credit]
Orphaned cemeteries
The city is currently looking into taking over care of five orphaned cemeteries.
Murphy says it's likely these cemeteries will be subject to the same fees.
"It would probably have to be what we charge the cemeteries fees here in Halifax if we are going to operate them," says Murphy.
Rev. Joan Griffin oversees the cemeteries the city is looking into adopting. She says the city's service fees will be an adjustment for rural residents.
"Folks are not used to if you want someone buried on the weekend you're going to pay more money, or if you want someone buried after four o'clock you pay more money," she says.
Griffin says she isn't happy about the fees but understands why they are in place.
With aging church populations and orphaned cemeteries, Griffin says the resting places need new caretakers even if it comes at an extra cost for those who hope to be buried there.
"If the city comes along and says, 'We're gonna look after them but this is gonna be your price,' what are people going to do?"
"You can't just leave your cemeteries in disarray."
About the author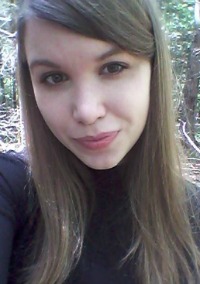 Payge is a master of journalism student at the University of King's College. She's interned for Bangor Daily News in Maine and freelanced for...
Join the conversation