This article is more than 8 years old.
Missing person
N.S. couple pleads for help finding son
Parents search for answers after the disappearance of Landon Webb
3 min read
It's been two weeks since Landon Webb walked out of the Kings Regional Rehabilitation Centre in Waterville, N.S.
His parents are still searching for answers.
"We don't know if he is alive or dead," said his mother Brenda.
Landon, 25, was a patient in the facility for two years and functions at the level of a 10 to 12-year-old. He was reported missing after he didn't return from his unsupervised outing.
Brenda said it is the worst feeling in the world. Every dirt road and vacant building she and her husband Darrell search turns up no clue.
The couple have been searching on their own, but made a plea for the public to help during a news conference held Wednesday by the organization Advocating Parents of Nova Scotia.
The couple asks anyone who has information to come forward.
Brenda said her son is vulnerable and she believes he doesn't know what he is doing. She fears he may have been taken advantage of or held against his will.
"They need to bring him back to us because he is our son and we love him," she said.
Son needs high-level of care: parents
The couple waited four years to get Landon into the rehabilitation facility. The Webbs said they didn't have the resources their son needed at home.
When Landon didn't receive the one-on-one care they requested at the facility, he began to regress, said Brenda.
The Webbs said they didn't know the facility would allow Landon to come and go on his own.
"He needed support," Brenda said.
"He needs to come home"
Landon is epileptic, has trouble with moods and has an inability to cope with unfamiliar situations.
The Webbs' worry is heightened because they know Landon hasn't been taking his medication.
"He needs to come home. He isn't safe out there," said Brenda.
About the author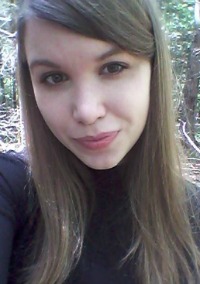 Payge is a master of journalism student at the University of King's College. She's interned for Bangor Daily News in Maine and freelanced for...