This article is more than 7 years old.
Basketball
Saint Mary's Huskies win AUS women's basketball final
Huskies women's team take home the gold at AUS basketball championships
3 min read
Cheers from Huskies players and fans soared through the Halifax's Scotiabank Centre Sunday afternoon.
Saint Mary's University's women's basketball team claimed first place at the 2016 Atlantic University Sport basketball championships for the fourth consecutive year.
"There's no other greater feeling than to win," Huskies starter Rachelle Coward said after her team's victory.
The Huskies defeated the Cape Breton University Capers 63 to 49.
Huskies coach Scott Munro is ecstatic about the win. He says the team's defensive plan paid off.
"It's what we do all year. We defended really well and made things tough (for the Capers), held them at 49 points. That's what we knew we had to do, try to hold them under 50 and we did."
Kennisha-Shanice Lub, Huskies starter, says she felt the victory coming.
"We expected to win. We're first in the league, third in the country. It would have been a big upset if we had lost. So I'm very happy that we actually accomplished it and I hope that nationals is going to go well too."
The team is now on its way to the 2016 CIS women's basketball final 8 championship, held March 17-20 at the University of New Brunswick in Fredericton.
Munro says his players need some time to catch their breath but will soon be getting ready for their next battle.
"We won't know who we play for about another week so once we find our first opponent, (we will) start getting to work on them."
[idealimageslider slug="huskies-capture-first-place-at-aus-championships"]
About the author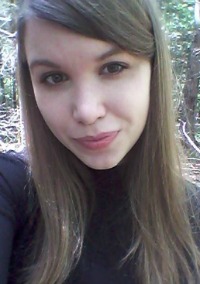 Payge is a master of journalism student at the University of King's College. She's interned for Bangor Daily News in Maine and freelanced for...