P.E.I. falls short
P.E.I. stands alone in Atlantic Canada in having no sexual assault nurse examiner program.
This article is more than 6 years old.
1 min read
Prince Edward Island is the only province in Atlantic Canada without a sexual assault nurse examiner program. The programs ensure expert care when collecting forensic evidence after an assault.
When questioned, Amanda Hamel, Health PEI's media relations officer, said only the largest hospitals have trained staff.
Michael MacDonald, the manager of emergency at Queen Elizabeth Hospital in Charlottetown, said a four-hour online training program has been taken by 13 staff members. It teaches nurses about sexual assaults and rape kit testing. MacDonald also said one full-time and one casual nurse at the facility have taken a two day course and another is currently taking it. The clinical training for the course is done by performing procedures such as pap tests.
These courses aren't long enough to be a fully trained sexual assault nurse examiner according to the coordinator of Halifax's sexual assault nurse examiner program, Susan Wilson.
"There are some people who take sexual assault nurse examiner training but they aren't sexual assault nurse examiners," she said.
To satisfy the training guidelines set out by International Association of Forensic Nurses, nurses need to complete 40 hours of coursework, online or in a classroom, and another 40 hours of clinical training.
Nurses working in the Halifax program must complete 49 hours of classroom training, nine hours more than the recommended length. Wilson said the clinical training often exceeds the 40-hour minimum as well.
A statement from Health PEI says the health authority believes it is moving in the right direction in providing care for victims of sexual assault.
About the author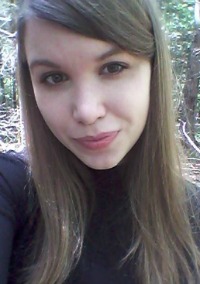 Payge is a master of journalism student at the University of King's College. She's interned for Bangor Daily News in Maine and freelanced for...