Stories by Guillaume Lapointe-Gagner
Guillaume Lapointe-Gagner is a freelance journalist based out of Halifax. He currently attends the University of King's College master of journalism program. Originally from Montreal, raised in the United States, Guillaume came back to Canada to pursue his dreams of becoming a reporter. He loves reading about entrepreneurship and aspires to own his own business one day. All photos and graphic were created by Guillaume Lapointe-Gagner.
Email Guillaume at: <gl480377@dal.ca>
Halifax celebrates Jewish culture at the second annual Atlantic Jewish Film Festival.
Nov 16, 2015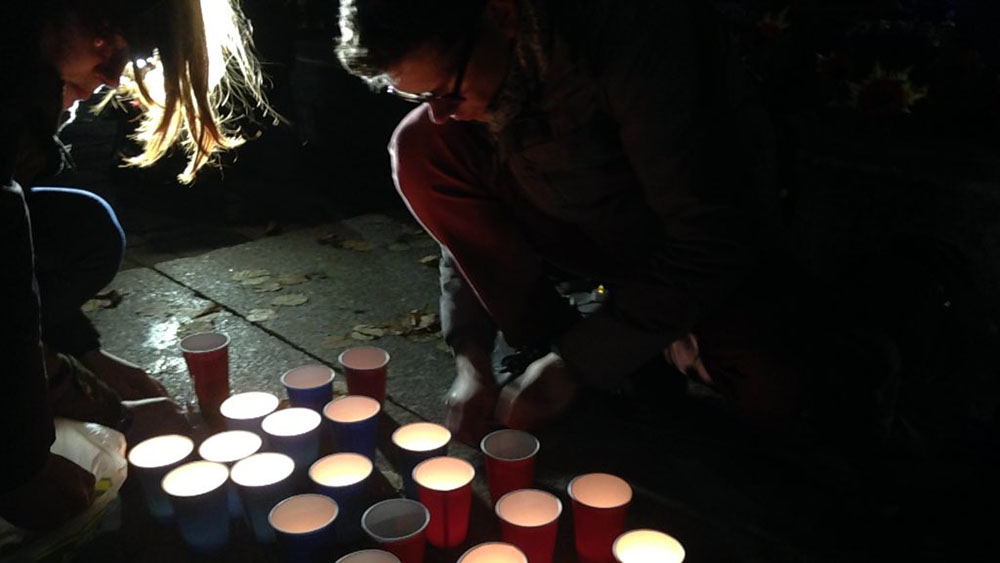 Over 100 people join in solidarity for the victims in Paris
By Guillaume Lapointe-Gagner, Sarah Poko
and Alexander Quon
Nov 15, 2015
The CNIB is worried visually impaired Nova Scotians will lose out on essential services without funding
Nov 13, 2015
The KSU sent a letter to the Department of Labour on Nov. 9 asking for more information. They say students are being left in the dark.
Nov 12, 2015
Why Nimmo refused to be Halifax's Town Crier
Nov 9, 2015