Stories by Payge Woodard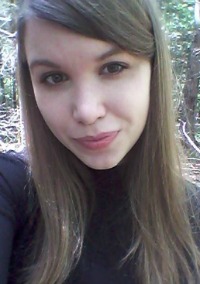 Payge is a master of journalism student at the University of King's College. She's interned for Bangor Daily News in Maine and freelanced for Halifax's weekly, The Coast.
Email Payge at: <Payge.Woodard@dal.ca>
No real change in property taxes, no real surprises
Mar 10, 2016
Huskies women's team take home the gold at AUS basketball championships
By Payge Woodard
Mar 6, 2016
J-schools have been called upon by the Truth and Reconciliation Commission to teach aboriginal history – so are they stepping up?
By Payge Woodard
Jan 11, 2016
Liberals sweep Atlantic Canada in first hours of the federal election
By Sarah Rae
, Maia Kowalski
and Payge Woodard
Oct 20, 2015
"There are no longer people to look after these cemeteries, so they're virtually becoming abandoned, " says reverend.
By Payge Woodard
Oct 15, 2015
17-year-old Keshav Paliwal wanted to fight youth voter apathy. So he took matters into his own hands.
By Payge Woodard
and Maia Kowalski
Oct 13, 2015